University students around the UK are beginning their journeys home for Christmas, after mass testing to screen them for coronavirus.
Those in England and Wales are being asked to return home during the week-long "travel window" starting on Thursday after taking the tests, while Scotland is planning a more staggered return.
It is hoped this will reduce the risk of students spreading Covid-19 to their family and friends, following outbreaks on campuses earlier this term.
What are the plans for students in England?
Rapid Covid tests were distributed to universities at the end of November, so that students could be tested at the same time as England's lockdown ended on 2 December.
Students who test negative have been asked to travel between 3 and 9 December, while general infection rates are lower.
This means students "pose a much-reduced risk to their loved ones and their community", Universities Minister Michelle Donelan says.
Universities in high-risk areas have been prioritised for testing, with results that can be turned around in an hour.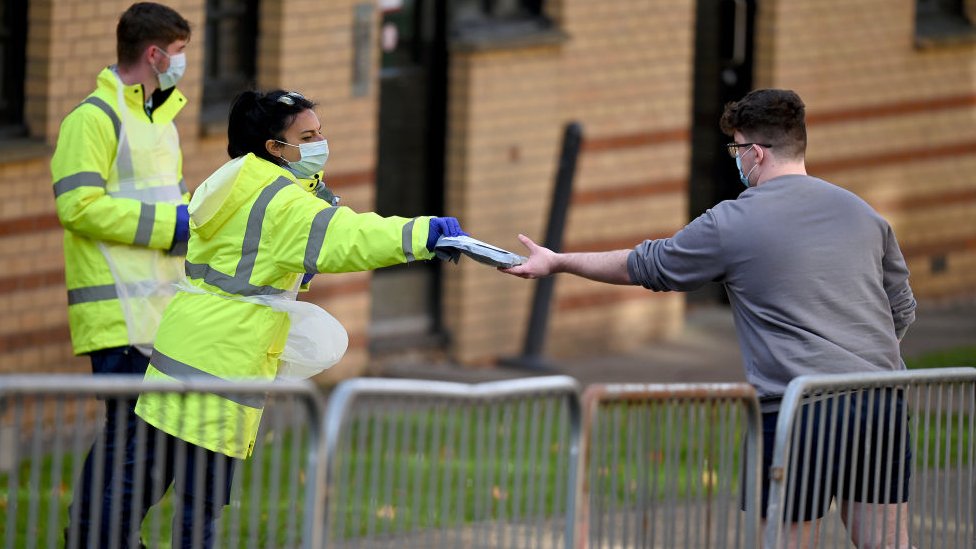 Unless they test positive or develop symptoms, students are encouraged to travel home during this timeframe, with any remaining teaching conducted online.
Those found to have coronavirus will have to self-isolate for 10 days, but will still be able to get home in time for Christmas.
Students are "strongly advised" to travel during the window, as they may not make it home for Christmas if they have to self-isolate later.
What about the rest of the UK?
Students in Scotland will be allowed to return home if they return two negative tests, taken five days apart. Those who test positive would have to self-isolate before going home.
The end dates of courses will be staggered to avoid a "great surge of movement" in December.
The Northern Ireland Executive has not announced any specific plans for the travel windows but is also conducting mass testing of students.
What about returning in January?
Students taking hands-on courses like medicine or performing arts would return from 4 to 18 January, with other subjects initially taught online.
Other students would then return between 25 January and 7 February.
The other UK nations have yet to publish their plans. Scotland's Universities Minister, Richard Lochhead, said lessons must be learned from outbreaks at the start of term in August before finalising plans for January.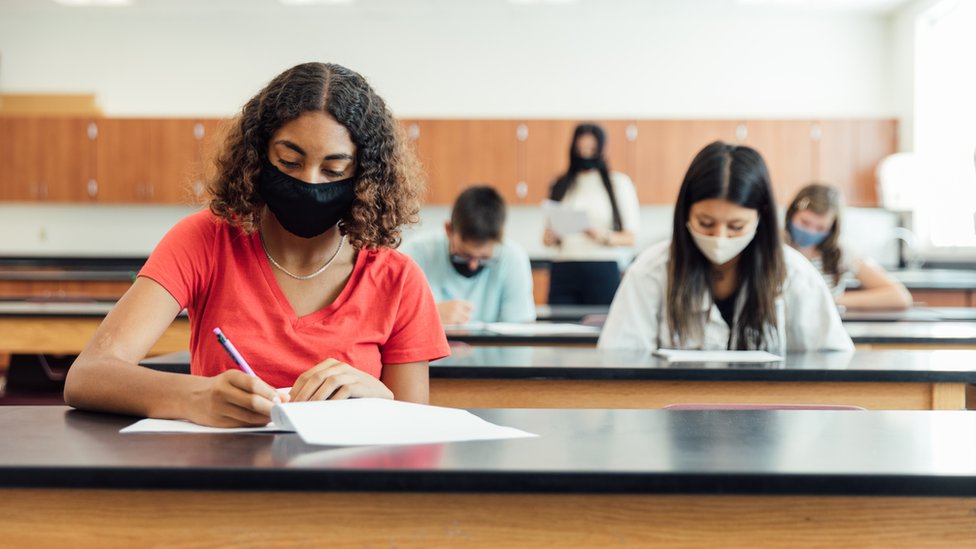 Can students get a refund if a university stops in-person teaching?
Most universities went into the new academic year offering a blend of in-person and online teaching.
Even if you can't attend lectures in person, it is unlikely you will get a refund if you can access your course online.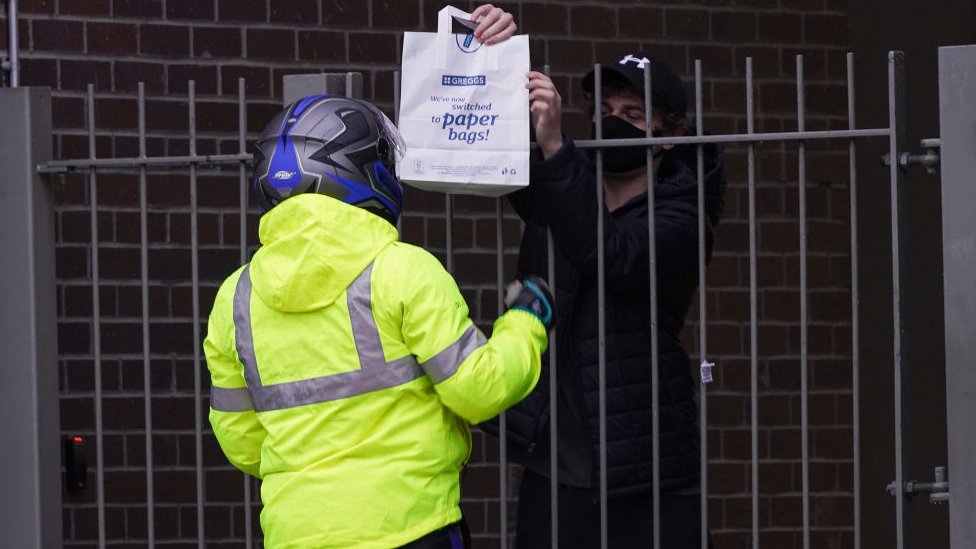 However, some MPs have called for students to receive discounts and the National Union of Students wants refunds if "quality of learning is severely impacted".
Are there any other grounds for a refund?
They may be receiving online tuition, but students have a right to access other resources too.
"If they don't have access to libraries and research facilities, students would have a claim for breach of contract," says Boz Michalowska-Howells, head of consumer law at Leigh Day solicitors.
Any savings universities make by not providing facilities or through government schemes should be passed on to students via fee reductions, she adds.
Higher education regulator the Office for Students (OfS) says it "can and will investigate" if it believes universities haven't taken all reasonable steps to protect standards.
Some of those who have been told to self-isolate at short notice in halls are eligible for extra support.
Can students be stopped from leaving halls?
If someone in your accommodation develops coronavirus symptoms – a new, continuous cough, fever or loss of taste or smell – they should self-isolate immediately and arrange to be tested.
Government guidance says universities should work with Public Health England to identify what a "whole household isolation" means in such circumstances.
It says it would normally include "students living in the same flat or on the same floor who share cooking or washing facilities".
How much of a risk do universities pose?
In September, the Scientific Advisory Group for Emergencies (Sage) – which works with the government – warned of "significant outbreaks associated with higher education".
By early October, almost all of the local areas that had coronavirus case rates of over 1,000 also had high density student populations in England.
A Sage paper also identified the end of term in mid-December as likely to lead to "the peak health impacts of newly seeded infections due to…mass movement [of students]".
Source: https://www.bbc.co.uk/news/explainers-54195756